We offer unique investment opportunities
Andorra is a country full of advantages for avid investors who are looking for new opportunity.
Economic, financial and tax advantages, along with a quality of life that is hailed as being among the very best in the world, make this country in the Pyrenees one of the most highly valued destinations for investment.
The Principality of Andorra offers investors optimal conditions, in relation to the other markets and countries in the region.

Opening and a new economic model
Taxation
With highly competitive tax rates, Andorra's current tax framework is comparable to that of any country in the European Union. At present, the VAT rate (known as the IGI) in Andorra is 4.5%; the personal income tax rate ranges between 0.5% and 10% (at the very most); and the corporate income tax rate is 10%, with reductions of up to 80% for strategic investments. In addition to this, the country has recently signed treaties to protect citizens and residents from being taxed on the same item in two different countries.
Financial system
Andorra has an effective financial system that is internationally acclaimed for its security. Made up of five finance companies, the solvency of the system resides in a firm commitment to capitalisation.
Labour market
The strategic location of Andorra, with its noteworthy ebb and flow of different nationalities (French, Spanish, Portuguese, and British) and its foundations as an economy associated with the tourism world, have led the country's legislation to adapt to the needs of the business world.
A country that knows how to seduce investors
Through the years, Andorra has become a highly alluring platform for foreign companies that seek new countries /cities in which to invest and set up their headquarters. Andorra has a public administration that offers support to entrepreneurs and new investors, enabling them to develop their business activities effectively, safely and swiftly.
Integration in the region
For many decades, Andorra was somewhat dismissed as an isolated country that was closed to the region and to the continent. Today, it is a dynamic economy with infrastructures in transport and telecommunications that connect it with Europe's major cities.
Where to invest in Andorra?
The country is territorially organised into Parishes (seven in all), each of which offers different points of attraction and peculiarities that represent unique opportunities from the perspective of real estate investment.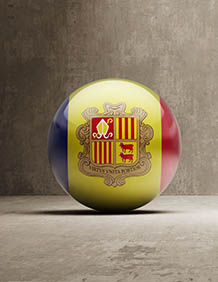 If you are thinking about buying a magnificent house or an exclusive holiday flat or if you wish to make an investment, by purchasing a hotel, an office or a plot of land, for example, your real estate agency, Andorra Sotheby's International Realty, will prepare a wide range of investment options in Andorra just for you. We will help you to assess the opportunities and advantages that best adapt to your idea and budget.
We invite you to visit our office. Our team of real estate consultants will be delighted to receive you and provide you with personalised guidance for everything you may need in order to purchase your property in Andorra.