Real estate services in Andorra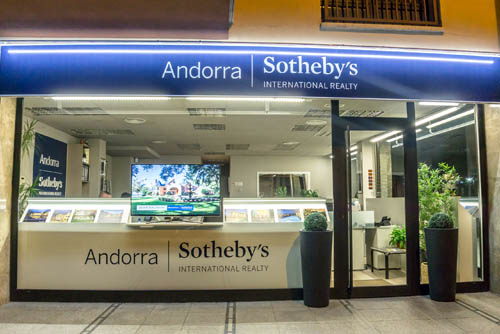 Are you thinking about buying or selling a property in Andorra?
We are the largest luxury real estate agency in Andorra. More than 20 years of experience speak for the quality and professionalism of an excellent team of estate consultants who are prepared to guide you, both when selecting a property for purchase and when selling your property.
Whether you seek a real estate investment opportunity, a property to spend your holidays or a second home, at Andorra Sotheby's International Realty we have highly qualified estate consultants who will assist you in making your decision and facilitate all the necessary procedures to guarantee that your needs and your budget are met.
Our services
Where to buy in Andorra? What type of property? What are the steps to purchasing a home in Andorra?
At Andorra Sotheby's International Realty we anticipate all of our clients' questions. In our team of consultants, you are sure to find an unconditional ally when purchasing a property in Andorra.
What do I need to sell my property? How do I know its market value? Where do I post it?
At Andorra Sotheby's International Realty, we are extremely selective about the properties that we offer, and we take great care in guiding our owners through an increasingly changing and competitive market. We are backed by Sotheby's International Realty, the largest luxury real estate agency in the world, with a realty portal that serves as an open showcase for international buyers who seek investment opportunities around the world.
We have an area exclusively specialised in the management of properties, home rentals, the formalities associated with the purchase and sale of real estate and residence permits, among other aspects. Moreover, our expert consultants in financial, tax and notary services will guide and support you with anything and everything you need.
Please allow us to assist you with your stay in Andorra while we guide you with the purchase of a property.
We have a VIP concierge service designed for clients who wish to see our country in greater detail. This service includes bookings for hotels, private chauffeur transfer, translators, helicopter transfer, culinary service and exclusive activities, among others. All of this and so much more, always with exquisite service and maximum discretion.
Do not hesitate to contact us if you would like to see the properties that we have for sale in Andorra in greater detail.