Buy a house, flat, building or property in La Massana, Principality of Andorra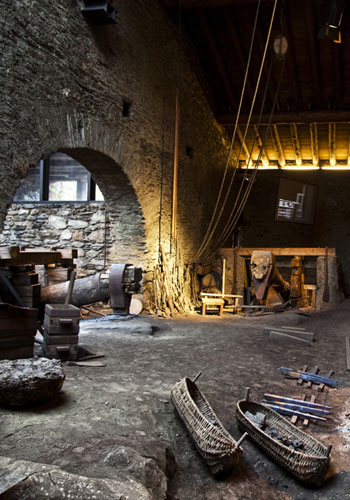 Towns of La Massana
You may also be interested: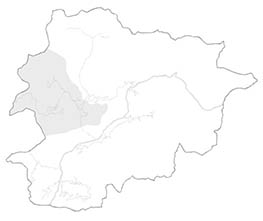 Living in La Massana, a gem in the valleys of the north
Postal code: AD400 | Coordinates 42º 32' 39'' North 1º 30' 59'' East | Average altitude: 1.230 m
Sitting on the west end of the country, the Parish of La Massana is known for its natural beauty, offering a wide array of activities amid nature. If you are thinking about moving to La Massana, you will have 12 utterly charming towns to choose from: La Massana, Pal, Arinsal, Erts, Sispony, Anyós, l'Aldosa, Escàs, Xixerella, El Pui, Puiol del Piu and Mas de Ribafeta. Indeed, each of these towns affords the resident the ideal combination of modern life, peace and relaxation.
Climate | Given its altitude, in La Massana the climate is cold and dry in the winter, and the snow that covers the mountains becomes an open invitation to enjoy sports such as cross-country and downhill skiing and snowboarding. In the summer, the temperatures are milder and the mountain dons its finest hues of green.
Language | The official language of the country is Catalan, although Spanish, French, English and Portuguese are commonly used throughout the entire territory of Andorra; and to a lesser degree Russian, German and other languages are also spoken here.
Local administration | La Massana accommodates the offices of national institutions and services, in addition to the "Comú" or Parish Council of La Massana. Just 20 kilometres away are the main offices of the central government, as well as different national and international institutions and organizations.
Financial services | La Massana accommodates the branch offices of the country's five bank groups, which moreover have extensive business hours, Monday through Friday.
Transportation connections | Boasting good connections with the national and international road systems, La Massana is just 45 kilometres away from the airport of Seu d'Urgell (Spain), which receives the flights with destination Andorra. Moreover, the international airports of Barcelona y Toulouse are only three hours away. La Massana also has a number of helicopter landing points.
Educational Centres | The Parish of La Massana has three schools (primary, secondary and university preparation) that correspond to the three educational systems that coexist in the country: the Andorran system, the French system and the Spanish system. This parish also has a prestigious private school, the Colegio Internacional del Pirineo. Nearby, in other parishes, you will find private international schools, government-funded private schools (in keeping with the Spanish model) and one professional training school, as well as two conventional, presence-based universities and two online universities.
Shopping | If you decide to come and live in La Massana, you will find a long shopping avenue with everything you need, always at very competitive prices, as the applicable Value Added Tax (known as the IGI in Andorra) is only 4.5%.
Vallnord | There are many advantages to living in La Massana. Among others, you are sure to enjoy the magnificent Vallnord ski area. Endless ski slopes, top-notch services of all sorts, elite sports events on the world calendar and countless different activities and events associated with the ski world for the entire family to enjoy. In the summer, the ski slopes become steep descents for mountain biking lovers.
Recreation, entertainment | Culture, shopping, great restaurants, mountain hikes, incredible green areas, indoor and outdoor sports! When you live in La Massana, you are sure to enjoy a wide range of activities with the great advantage that they vary with the seasons.
Contact Andorra Sotheby's International Realty to find out about the diverse array of houses and flats for sale in La Massana. If you would like to move to Andorra, our team is the ideal ally to ensure that each and every step of your project is a total success.